Sunnova Energy
Group Product Line Manager
2022 – Present
Sunnova is a fast-moving, market leader in Residential EaaS; my newly created role extends that product portfolio to both the C&I and Microgrid market verticals.
Developed strategic product portfolio for Business and Microgrid sectors; full-ownership for tech-stack encompassing both hardware and software components for PV, ESS, EV Chargers, and EMS. Devised a year-over-year plan to support $150M revenue by 2024.
Spearheaded a $5M+ cost-saving initiative by leading a third-party Monitoring/Control solution. Developed use cases and championed effort within organization, reduced Time to Market by 12+ months.
Crafted a compelling pitch to the Department of Energy, securing a multi-year co-development opportunity to electrify government buildings as Microgrids, $20M revenue potential.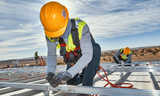 Sunnova now offers a complete suite of energy technologies and services tailored to meet specific energy needs, goals, and local utility rate structures for your business.
Fluence Energy
Senior Product Line Manager
2021 – 2022
Fluence is solving the problem of grid-level energy storage to aid conversion to renewable energy sources – my profitability team spanned the entire portfolio of ESS product & services.
Tactical focus on lowering customer investment; removed $3.9M in BOM cost via projects emphasizing container design, component sourcing, and on-site commissioning time.
Developed long-term TCO roadmaps for long- and short-duration BESS offerings; those strategic actions generate 22% contribution improvement across the portfolio.
Validated the strategy for a new Fluence battery module; optimizing global cell sourcing and regional pack configuration, reducing supply-chain complexity, and enabling open cell-market bidding (cells account for ~70% of grid-scale ESS cost).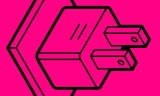 Fluence sold $1B worth of energy storage equipment in 2021, helping grids avoid dirty coal-burning "peaker" power plants.
Coherent
Product Line Manager
2018 – 2020
Market definition role responsible for metrics like product growth, revenue and profit goals, roadmap and specification development, strategic account oversight, and global marketing strategy for VCSEL lasers.
On-boarded two lead customers to new flagship line – $100M projected revenue over 5Y. Responsible for complete product definition, customer inputs, and performance-price roadmap for new-to-world offering.
Eliminated inherent eye-safety risk (largest barrier to market adoption) by prioritizing component integration; reduced customer layout space 61%, increased product margin 19%. Strong IP protection prevents commoditization.
Introduced new go-to-market strategy to drive adoption; released an 'approved reference design' with custom packaged VCSEL – anticipated $10M in revenue over 2Y.
Launched new VCSEL laser into automotive space; new in-cabin sensing platform with planned 10Y roadmap, 60%+ contribution margin. Satisfied demanding internal and external automotive audits with difficult customer.
Avoided 8% margin erosion by executing a cost-out roadmap for a commodity product that aligned with negotiated customer price reduction targets.
'Pruned' product line offerings, increased portfolio margin 11%; data analysis isolated products not aligned to growth-strategy. Managed legacy product EOL, maintained 100% uptime for customers.
Eaton
Director of Engineering
2013 – 2018
Organized and led all product development functions for the Enclosures Division: New Product Design (NPD), Engineer-to-Order (ETO), and Product Cost Reduction (VA/VE).
Overhauled Engineer-to-Order process with standardized Lean Six Sigma methods:

Reduced leadtime by 55%
Increased sales 36% YOY to $4M in Y1
Implemented quality gating system, first-time yields improved 28%

NPD champion, grew vitality sales ($35M sales, 29% growth) across four product lines. Defined multigenerational product roadmaps to ensure YOY growth.
Executed DFM project to reduce 21% material and 38% labor cost on a $4M flagship line; 3 patents awarded.
Developed and implemented tiered engineering career path ladders, succession plans, individualized development plans, and organizational capability assessments; strong commitment to supervising, coaching, and mentoring all employees to drive relationships and results.
Eaton
Engineering Manager
2012 – 2013
Spearheaded material and labor reduction (VA/VE) projects with Supply Chain, Operations, Engineering, and Product Managers. Established VA/VE team; implemented a change-based culture to long-dormant product lines.
Strategic oversight for $4.0M cost-out P&L (3% COGS) across seven production sites.
Key transition member during M&A process. Partnered with technical leads in other divisions to identify $2.4M in actionable synergy cost-out projects.
Lean 6 Sigma integration; reduced COGS 1.5% through labor efficiencies without sacrificing quality or leadtime.
Chaired action committee to evaluate low-performing manufacturing sites; performed deep-dive analysis to find inefficiencies. Average annual savings of $350K per location.
Emerson
Senior Design Engineer
2003 – 2012
Design lead for a global project team, consolidated products obtained through acquisitions with legacy offerings to a unified platform for the Oil and Gas industry.
Executed 6 year initiative to reorganize mid-tier platform architecture. Formulated the design and IP process; 14 patents awarded.
Converted legacy offerings from 20 disparate designs to a cohesive portfolio with 6 high-margin designs:

$21M increase in globally served markets
63% supplier reduction
54% component reduction
28% blended margin improvement

Led two Chinese product design teams; mentoring, managing deliverables, and driving consistent vision.
Performed complex FEA; eliminating costly tooling revisions, reduced time-to-market by 6 months.
Verified new product releases with statistically controlled Pilot Runs; confirming sustainability.
Molex
Design Engineer
2002 – 2003
Outsourced flagship product lines to off-shore assembly house – responsible for process transfer, intellectual property, and on-site qualification.
Implemented DFMEA, PFMA, and a Control Plan to comply with stringent aesthetics and quality expectations.
Nokia
Associate Design Engineer
1999 – 2002
Responsible for designing circuit board assembly tooling; reduced both cycle time and handling defects.